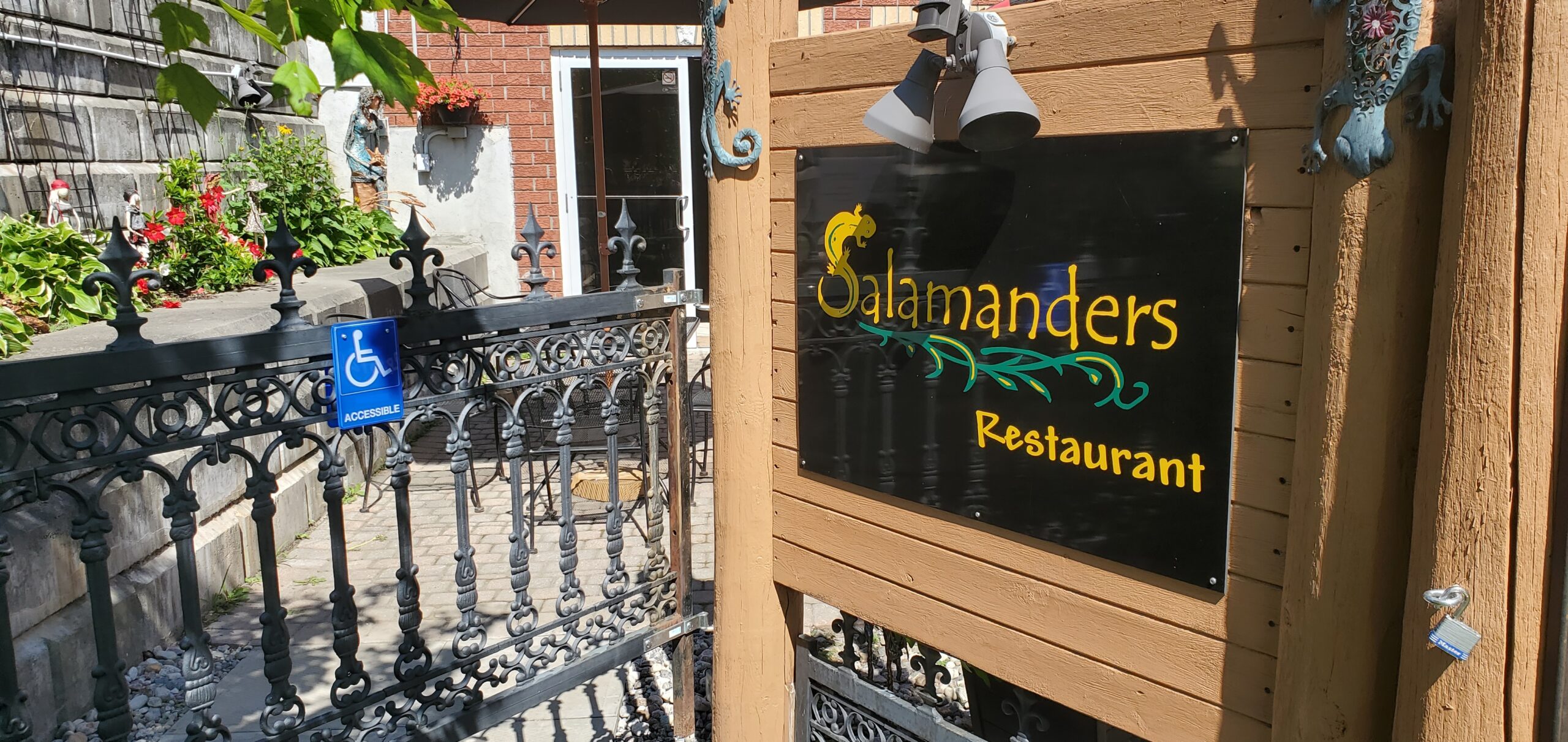 It was some 12 years ago that Liane Cormier set out to open a restaurant in downtown Kemptville. The setting was and is spectacular: with a patio overlooking the Rideau Reach, expectations and excitement were high. Since then, Salamanders has become the popular 5C restaurant that it is today, with Cajun, Creole and Low Country Cooking with a Canadian twist. Liane, with her family in full support, has built a unique destination for people who most often become good friends and certainly, loyal clients.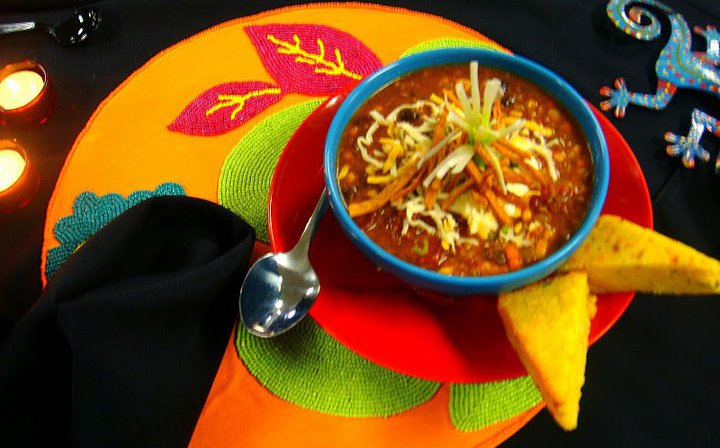 Liane's formula simply consists of cooking and preparing everything she serves on site. There are no "meals in a bag", pub-grub that goes from plastic bags into the deep fryer; Liane and her team prepare everything – lovingly – from scratch. As witness, her Jambalaya, a mainstay of Salamanders, served freshly prepared for each individual client. Then, there are her Seafood Crepes: people travel for miles to either have them with us or take them away to have at home.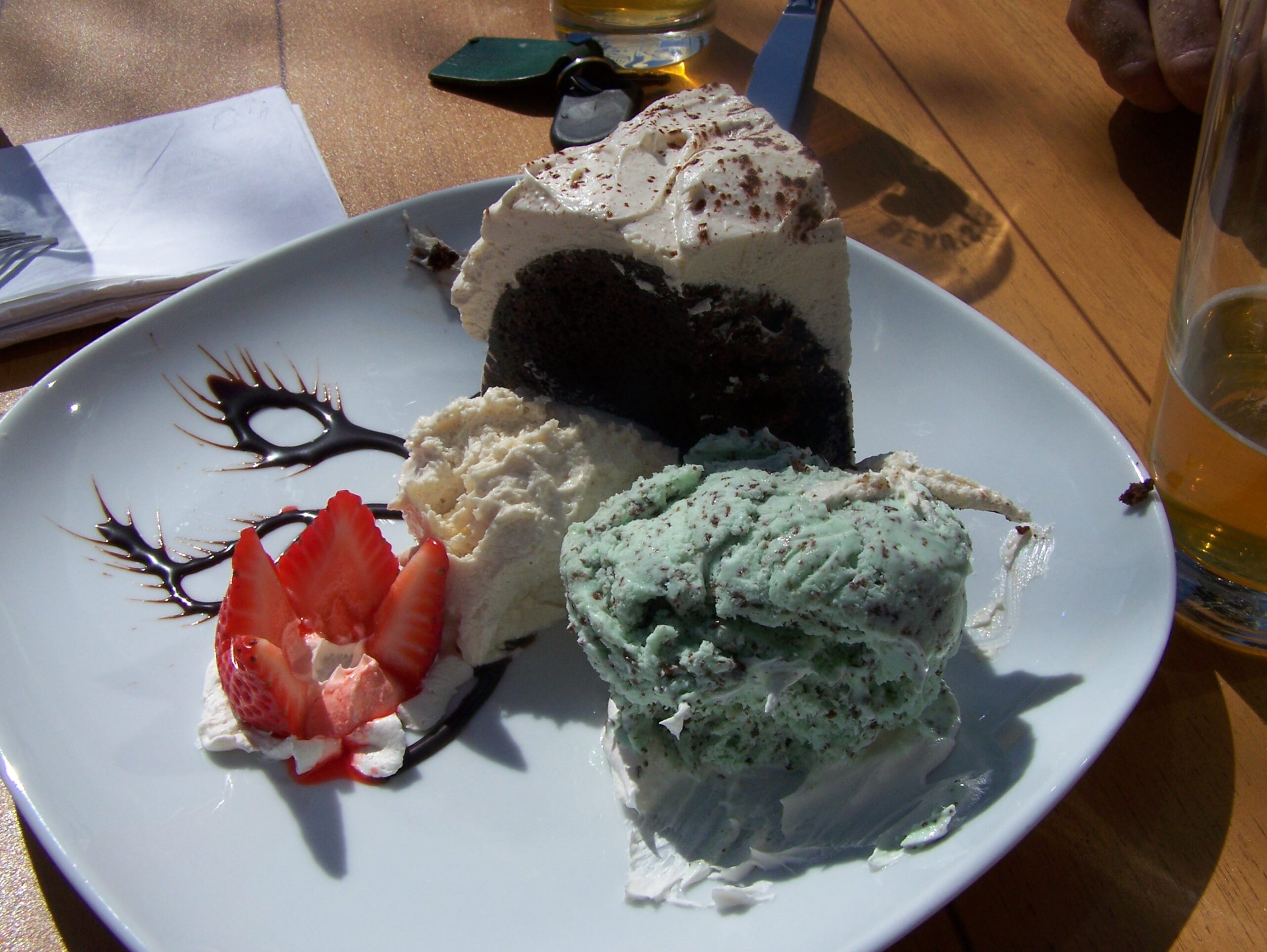 Many of our guests are addicted to Salamanders' salads. On a hot summer's day, these salads, accompanied by a cold glass of Chardonnay or Cabernet Sauvignon, are a taste delight. You can also get a salad with more punch, like our Taco Salad. Liane's signature dressings provide a special flavour to her tailor-made salads.

Then, there are the desserts. They are just simply scrumptious and widely sought after. Guests actually phone ahead to find out what is the dessert of the day. We have folks who don't take any chances and simply order a complete pie, such as Liane's amazing Peanut Butter Pie.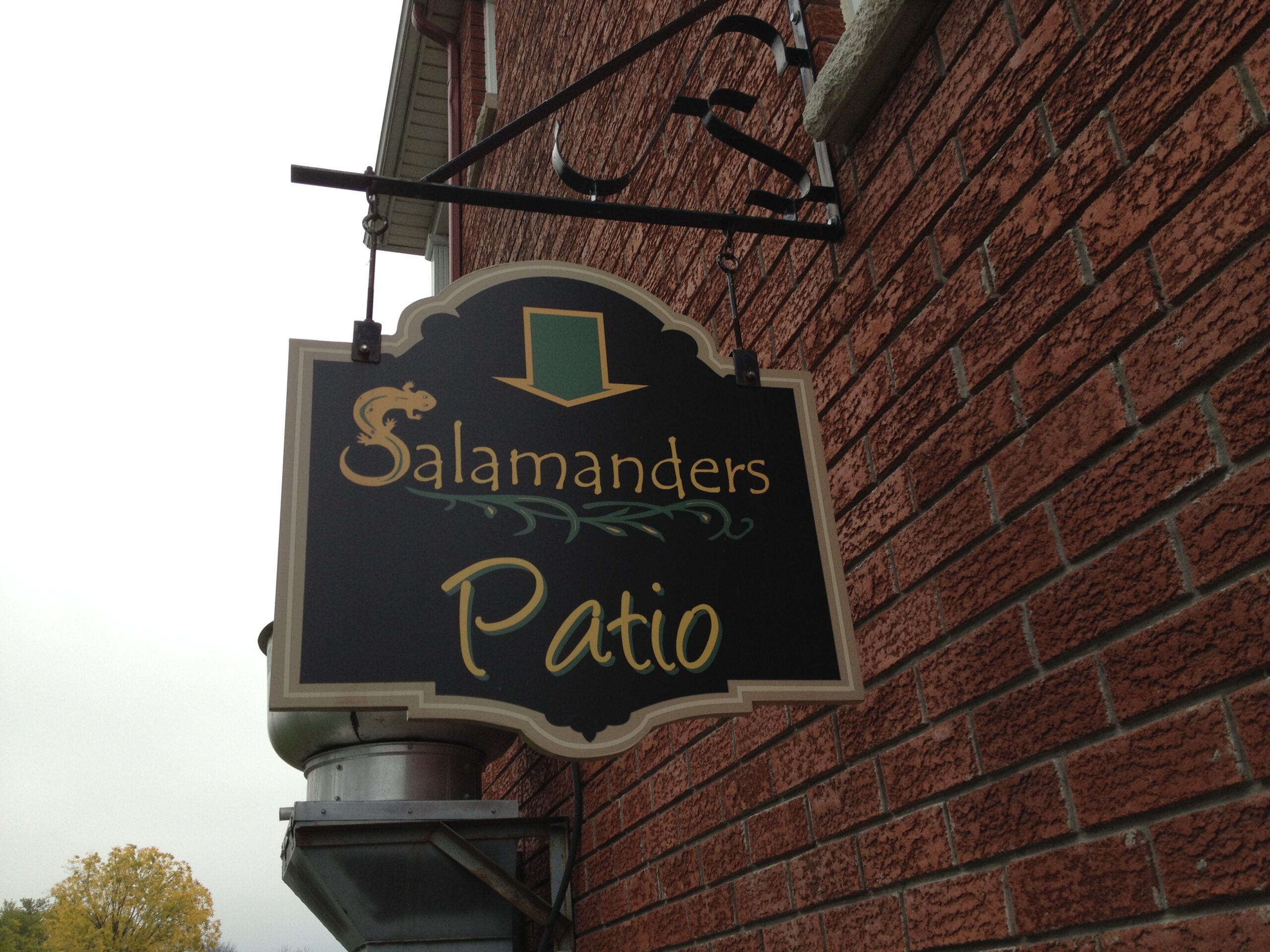 Salamanders of Kemptville has become Party Central. Birthdays, weddings, seasonal parties, all get accommodated. Business meetings are a normal occurrence as are Games Days, where players get together for beer and snacks and enjoy each other's company in a quiet atmosphere.

There are no televisions blaring away at Salamanders. The effect is quite remarkable: people can actually converse normally, without competing with the ever-present media of the sports bar. Children, whose eyes are normally drawn away by any kind of screen, become part of the conversation. Families have come to love the get-togethers they enjoy at Salamanders. We have had family parties with four generations present where smiles and laughter abound.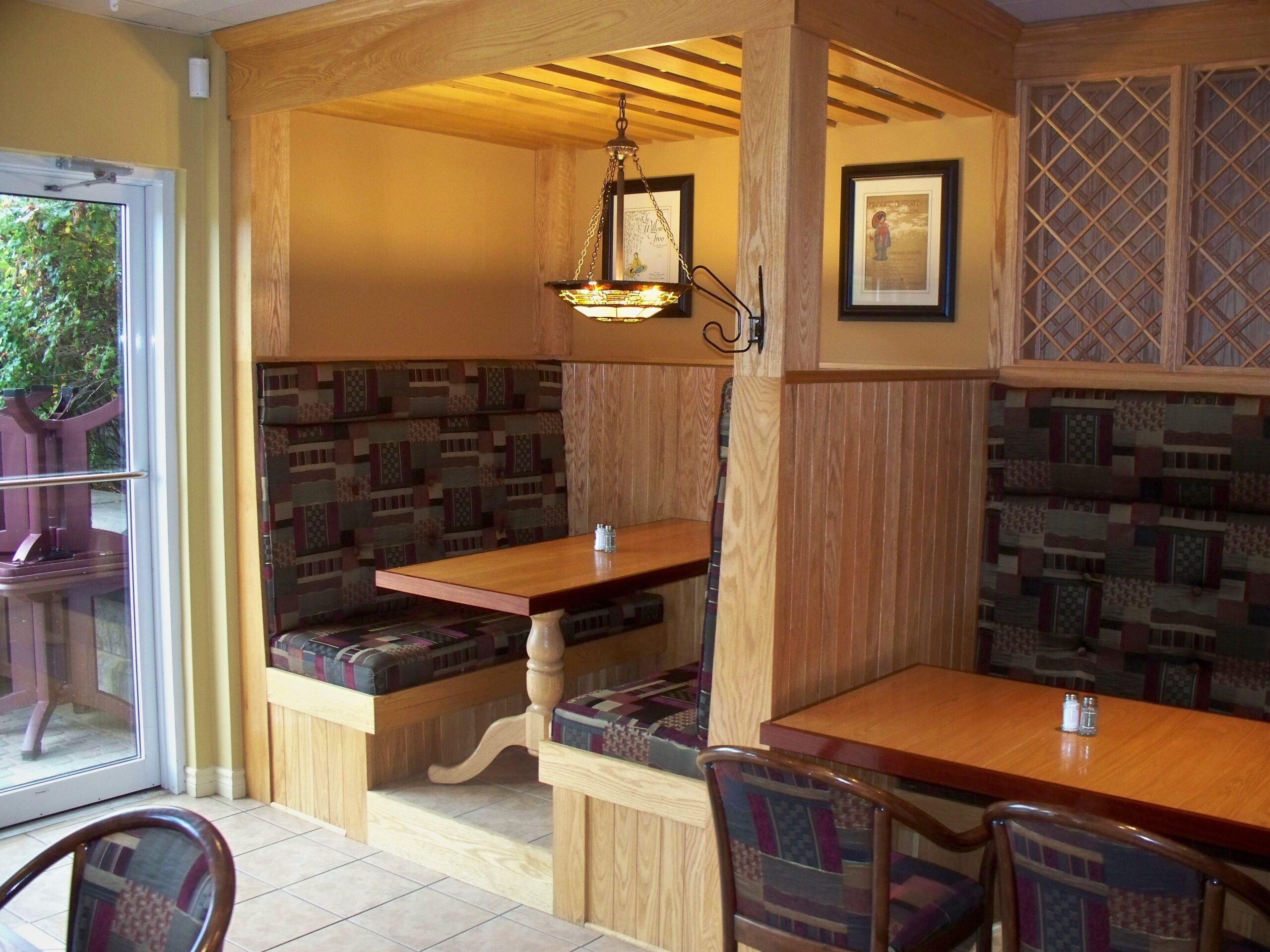 Most of our regular guests know to call ahead to reserve their favourite table at Salamanders. The Cozy Booth is a must for some; the corner table overlooking the patio is the adopted table of others. As for the patio itself, all of our tables overlook the Rideau Reach where there is always a spectacular view, framed by Salamanders seasonal landscaping.

Liane and her Salamanders Team have become part of the fabric of Downtown Kemptville and of North Grenville. We have seen babies grow to their teens; we have also lost wonderful fans to failing health and old age. We have rejoiced and we have mourned along with those who have suffered a loss. We are proud that we serve in the best way we can, by feeding good people good food, prepared with love and care.
We are Salamanders of Kemptville!